From June 22 to July 16, 2020, the musicians of the Opéra de Lyon Orchestra travel through the City and Metropolis of Lyon to meet the public for 11 chamber music concerts. These concerts, given for everyone and hosted in a wide variety of places, stopped off for an afternoon in the garden of the Bullukian Foundation.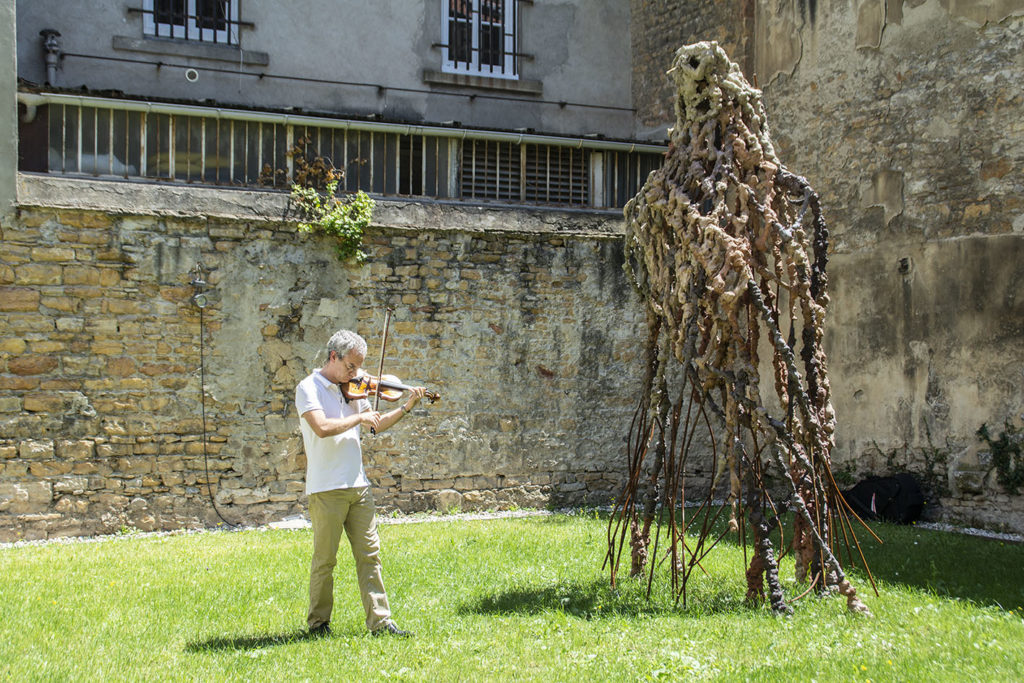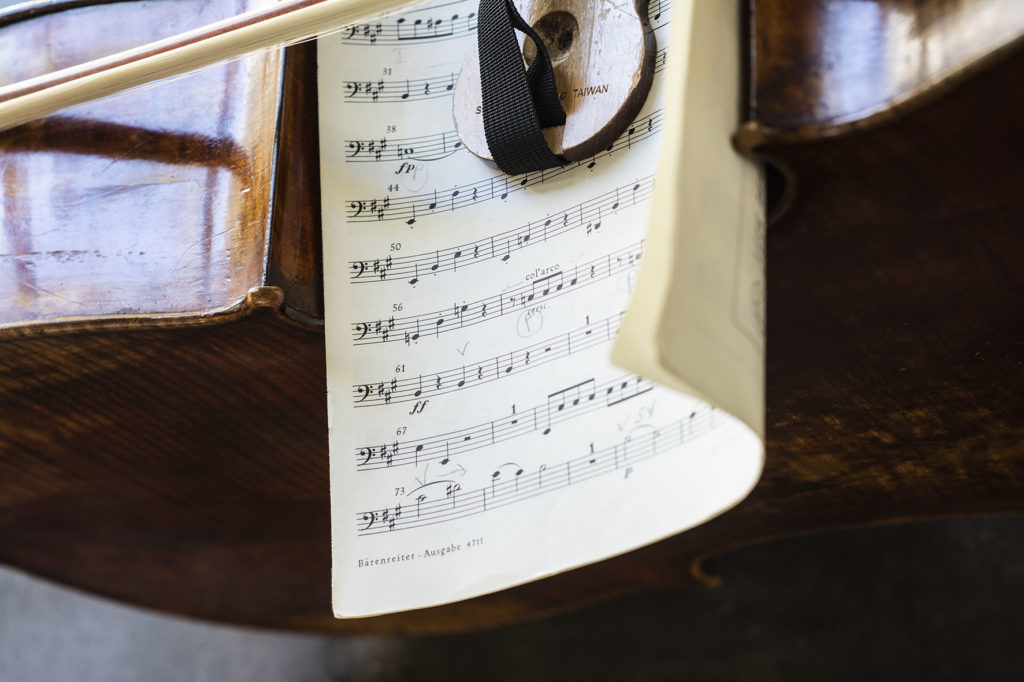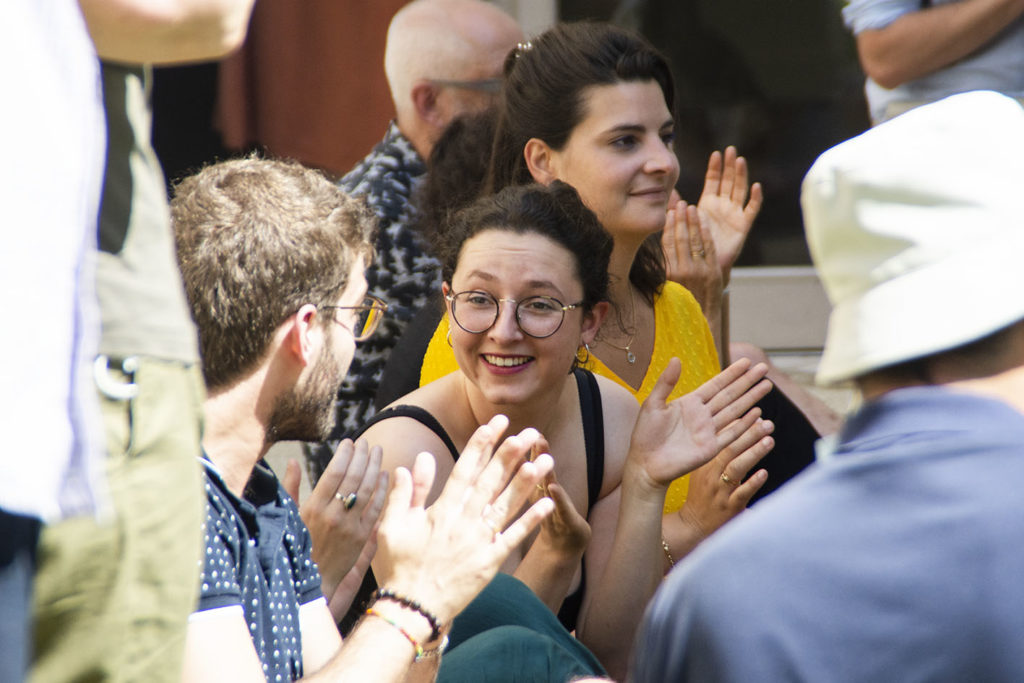 The Bullukian Foundation had the pleasure of hosting in its garden a concert outside the walls of musicians from the Opéra de Lyon Orchestra.
Bringing together two small musical groups, this exceptional concert is an opportunity to share all the benefits of music and gradually reconnect with the public, after the interruption of cultural programming due to the coronavirus health crisis.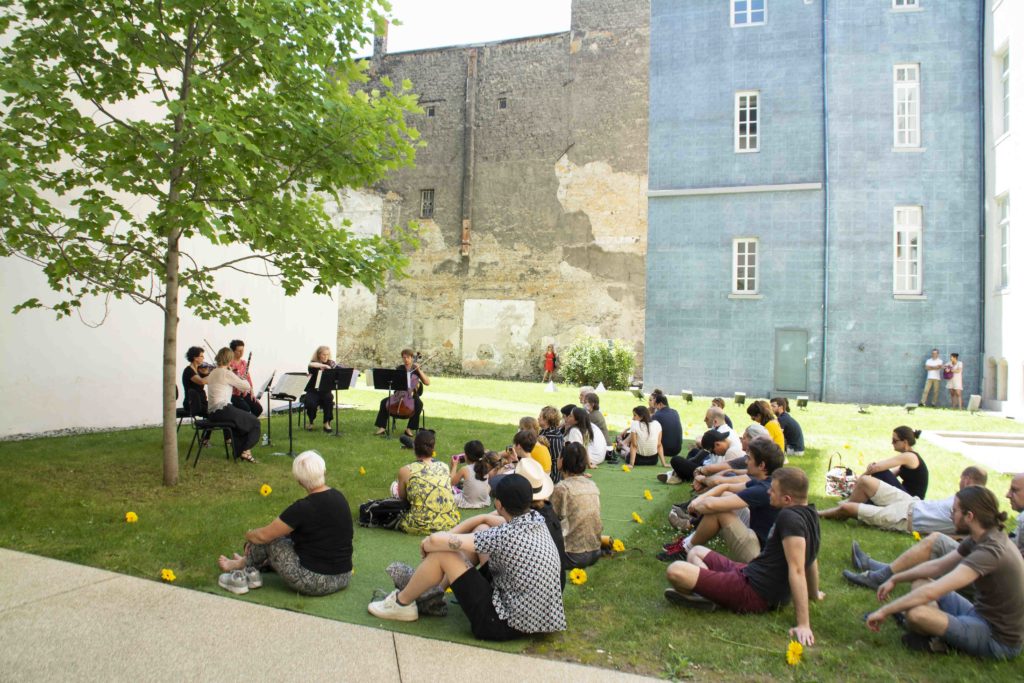 In the middle of the colorful works of artists Lionel Sabatté and Jérémy Gobé, this unique concert took place under a magnificent summer sun.
On the program, double Concerto in D minor as well as double Concerto in C minor by Bach, followed by a String Quinquette with Clarinet by Mozart.