September 30 – December 23, 2021.
Exceptionally extended to January 29, 2022.
Exhibition curators: Fanny Robin & Sylvie Aznavourian
While our contemporary societies bear witness to an unbridled compulsive march, many artists, nourished by a deep desire for change and a return to basics, register all their commitment in a step aside and seem nourished by a more elementary creation, more palpable and sensitive. While questioning the plastic possibilities of contemporary art: the transformation of matter, shaping, modeling, and other experiments used by their creators in a resolutely discordant approach, these artists now reveal to us worlds that jostle, collide for the better. reveal itself to our astonished eyes.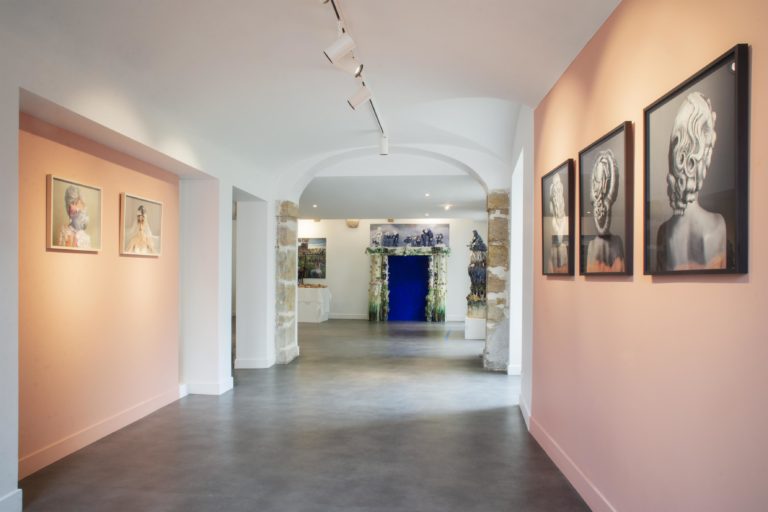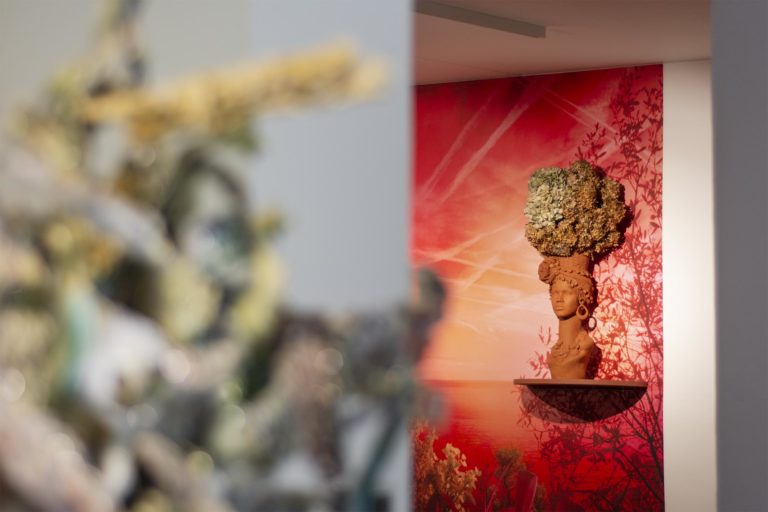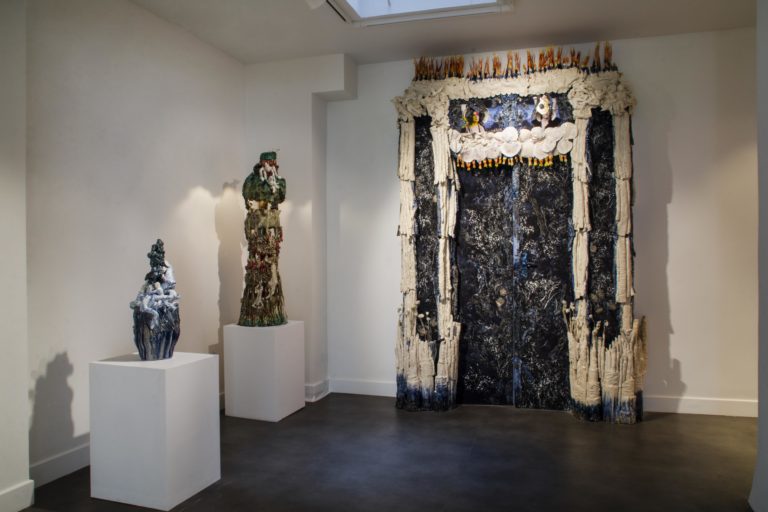 Handicrafts as resistance …
Undoubtedly inscribed in the history of ceramics under the Ottoman Empire, the artisanal creations of the Gumri workshop perpetuate and enhance ancestral know-how. They participate in the transmission of the Armenian culture developed by the Armenian potters from the 16th century in Kütahya and disappeared from Turkey since the genocide of 1915. The ceramics exhibited testify to a sophisticated practice where the mastery of the gesture and the rigor of the technique seem to be the rule. Yet, far from the exquisite refinement of the decorative patterns and the purely utilitarian function of these pottery, it is indeed a story of resistance and survival that plays out behind the ostensible ornamentation. Or how to continue to preserve this craft while developing it in a country involved in many challenges, both economic, political, and cultural.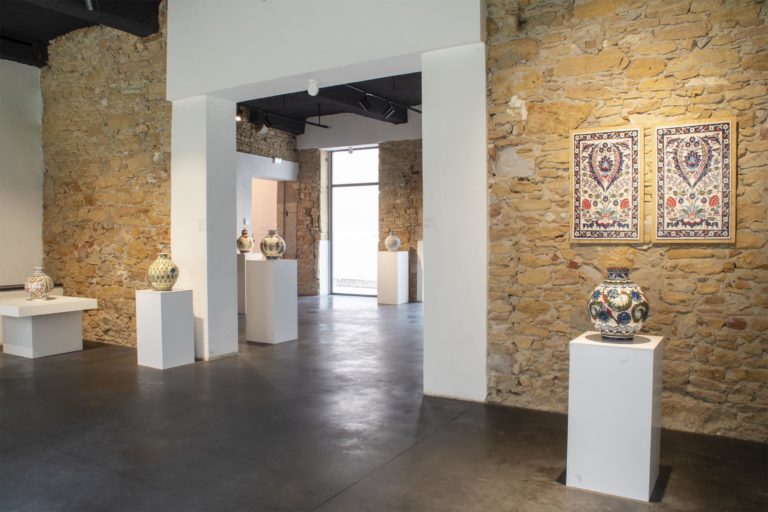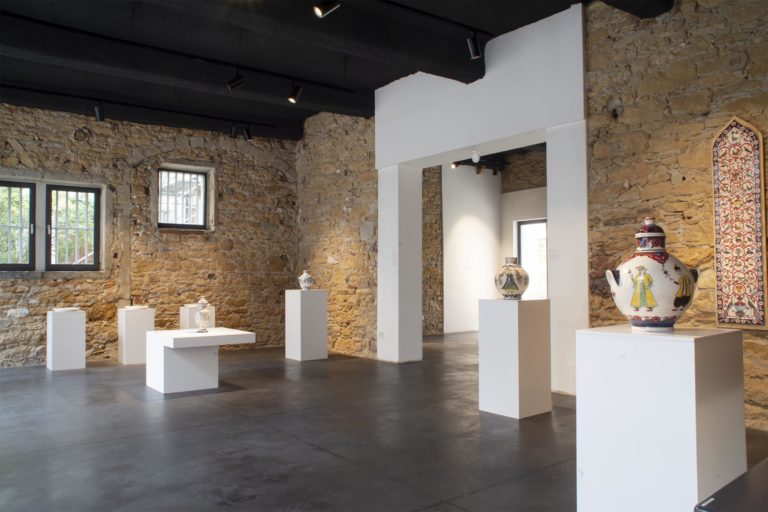 Art as a tool for reflection …
Adopting a subversive artistic approach, free from conformism, the works of artists Natacha Lesueur and the duo Bachelot & Caron emancipate themselves from our representations; they question ornamentation, the decorative function in the use of edible motifs while breaking free from classical rules, not without irony. From the gendered and stereotypical identity of Natacha Lesueur to the extravagant feasts of Bachelot & Caron, each of these artists play with symbols, abuse our expectations and our perceptions with skill, delivering us free, surprising, and even provocative works.
Culinary phantasmagoria with Bachelot & Caron, the subjective ambiguity of the photographic image of Natacha Lesueur, or the liveliness of artisanal practices with Gumri ceramics, this exhibition ultimately testifies to the eminently precious role of contemporary artisans and artists, beyond the varnish …
Fanny Robin, artistic director,
Sylvie Aznavourian, guest curator.
The art center will be exceptionally closed from December 24, 2021 to January 3, 2022 included.
Free entrance, on presentation of the health pass,
Tuesday to Friday from 2 p.m. to 6 p.m. and Saturday from 10 a.m. to 12 p.m. and from 2 p.m. to 7 p.m.