From the work "MicaPenrose" by the artist Léa Barbazanges installed in the main courtyard followed by the performances of the "Out fo the Box" project by the young Franco-German creation in the garden, walk through the heart of the Bullukian Foundation on the occasion of the Fête des Lumière.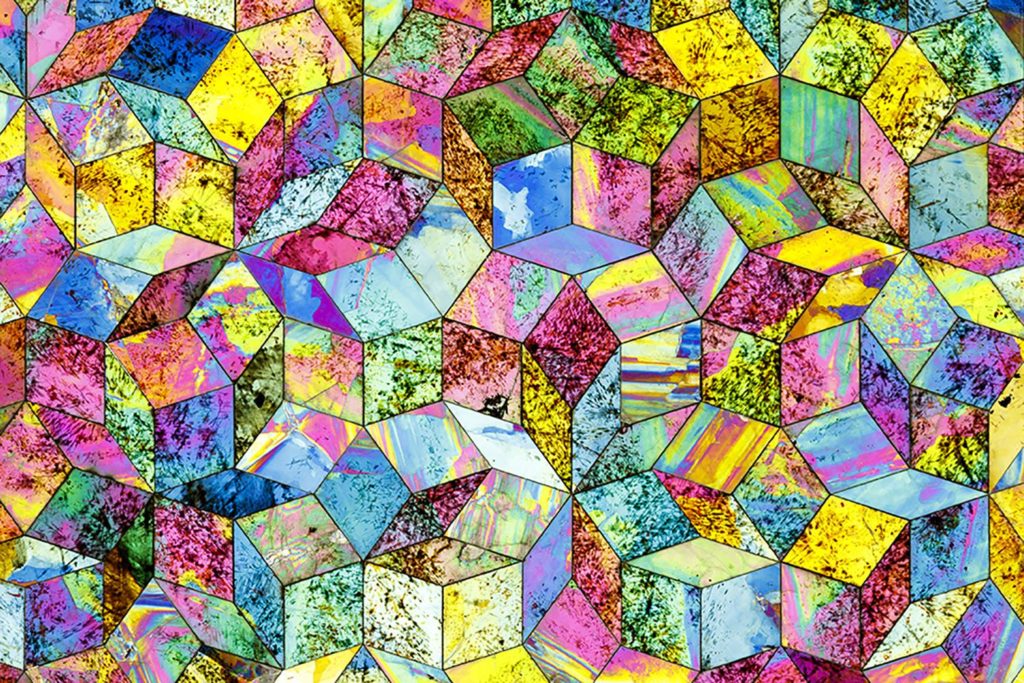 Artist Léa Barbazanges lives and works in Strasbourg. She graduated from the Ecole Supérieure des Arts Décoratifs in Strasbourg. A curious artist, gleaner, she collects materials of mineral, plant or animal origin chosen for their elegance, delicacy and refinement to create her "organic assemblages".
The "MicaPenrose" project, carried out in collaboration with Sylvain Ravy, researcher at the CNRS, represents a quasicrystal with tiles made of a periodic crystal, mica.
For the first time at the Bullukian Foundation, the work will be shown to the public in the open air, with a project developed especially for the Festival of Lights. The mica tiles will take on changing colors depending on the viewer's movement.
Installed in the Garden of the Bullukian Foundation, dancers evolve, alone or with others, locked in transparent boxes. Their movements, captured by each of the boxes using different systems, generate video images, light and sound, which reflect their imagination.
These boxes symbolize small worlds with different borders, whose inhabitants are locked up, echoing the confinements that we have just experienced and the notion of border, which distances us at the same time as it connects us to the world, with which we share. collectively this experience.
This performance entitled "Out of the box" is the work of an interdisciplinary and international group made up of students in architecture (Leipzig), in interactive techniques (Bucharest), in light control for the show (Lyon).