5th – 8th December 2019
Project managed by the University of Lyon and the ENSATT
Artistic direction : Christine Richier, Tom Huet, Julie Lola Lanteri, Frédérick Borrotzu
The idea of this project is to realize an optical curiosities display around the work of Leonardo da Vinci, on the occasion of the 500th anniversary of his disappearance in 2019.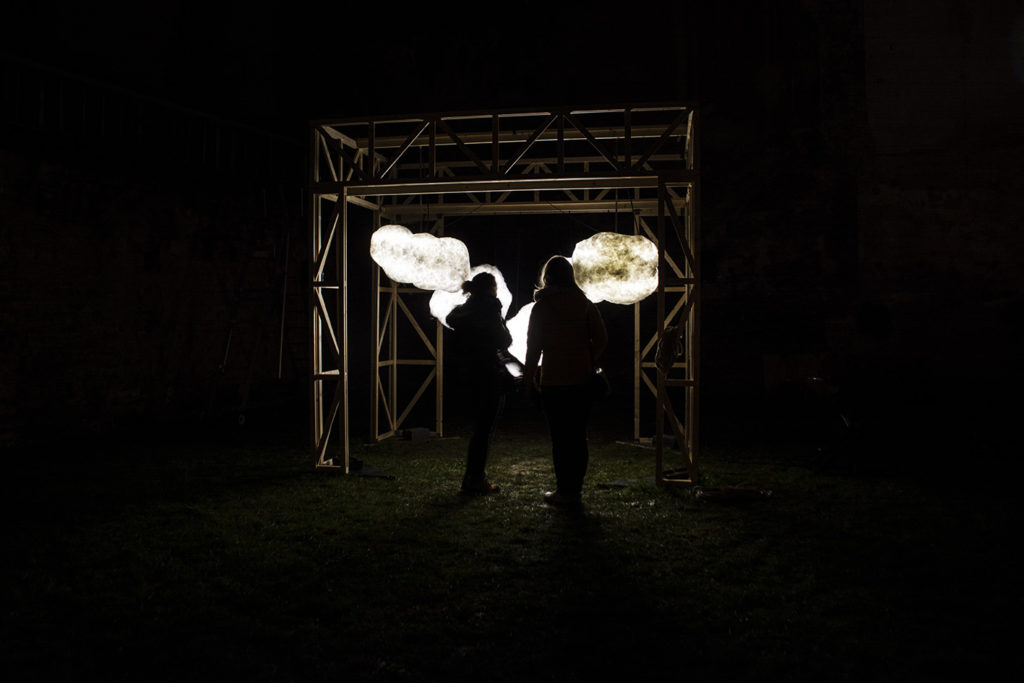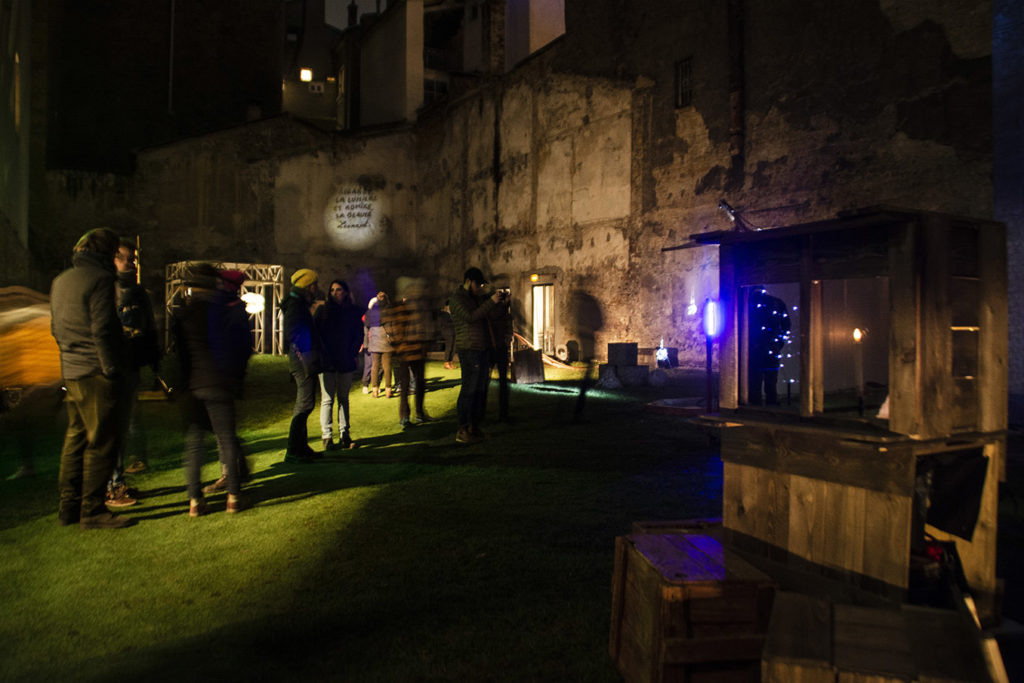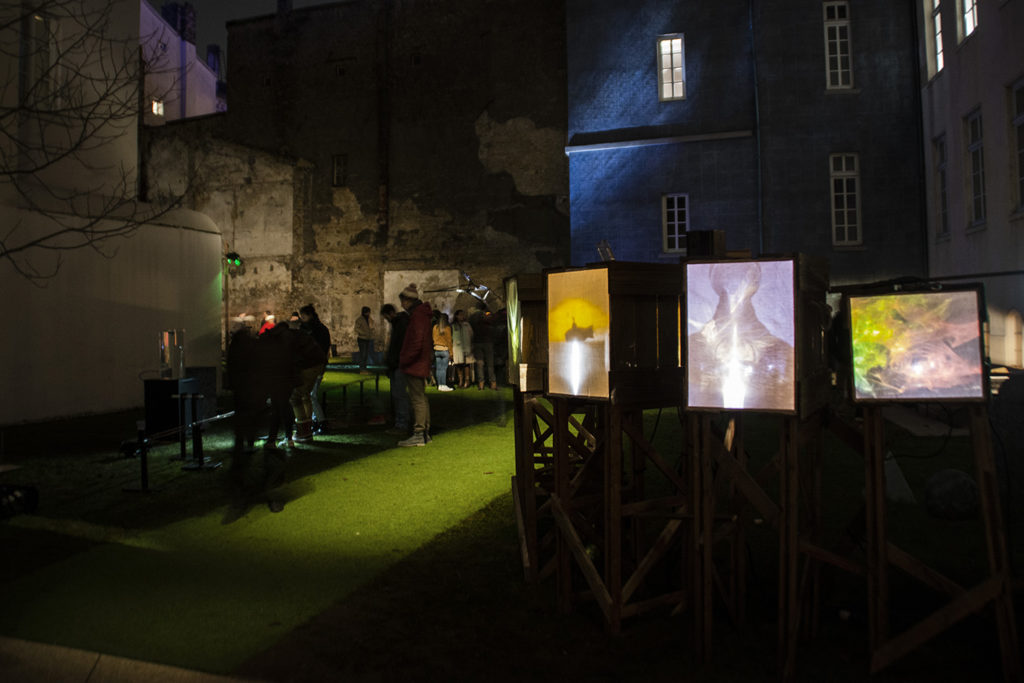 The work of the brilliant engineer, between arts, sciences, techniques, and philosophy, inspired the creation of seven installations presented in a path through the Bullukian Foundation garden.

Inspired by the Italian's work on shade and light, this wandering invites us to the discovering of light machines and mechanoptic installations, a fusion of mechanics and optics. These fragments of a luminous speech punctuate a sensitive, visual, and sonic walk.

This interactive project, like a poetic parenthesis, gives new light on the way in which Leonardo de Vinci's work can nourish today a collective artistic gesture.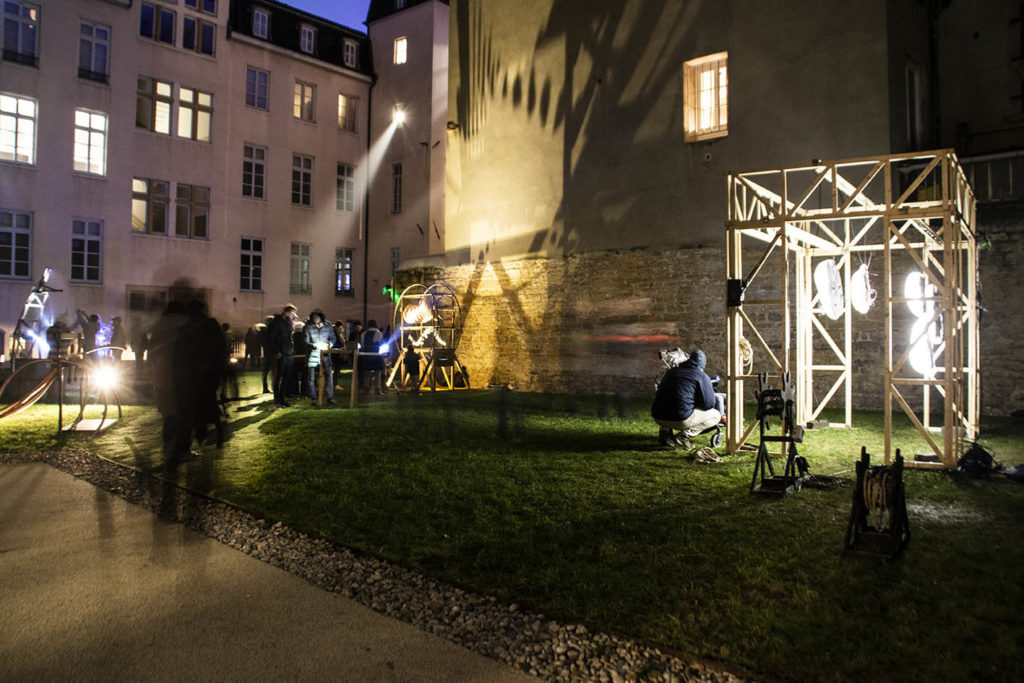 la Fabrique de l'Innovation, l'École Urbaine de Lyon, les Halles du Faubourg, la Fondation Bullukian, ENVIE Rhône-Alpes, la Métropole de Lyon, l'IDEX Lyon, l'Université Lumière Lyon 2 – Master MAAAV, l'INSA de Lyon – Sections Arts Plastiques-Études et Théâtre-Études, le CNSMD de Lyon – classe de Composition à l'image, le Lycée la Martinière Duchère – classe de BTS Biotechnologies, l'École Boisard, la Mission Locale de Lyon, la Compagnie Eolo, le Centre social et culturel de Champvert, le Centre social Saint-Just, l'association Astech, la Compagnie Testudines, Sainbiose