20th September 2017 – 6th January 2018
Curator : Fanny Robin
The exhibition Le silence des évidences marks the second collaboration between the Bullukian Foundation and artist Vincent Mauger (winner of the 2015 Foundation de L'Olivier Sculpture Prize). With this original and in situ sculpture project, Vincent Mauger is now deployed outdoors and on a whole new scale.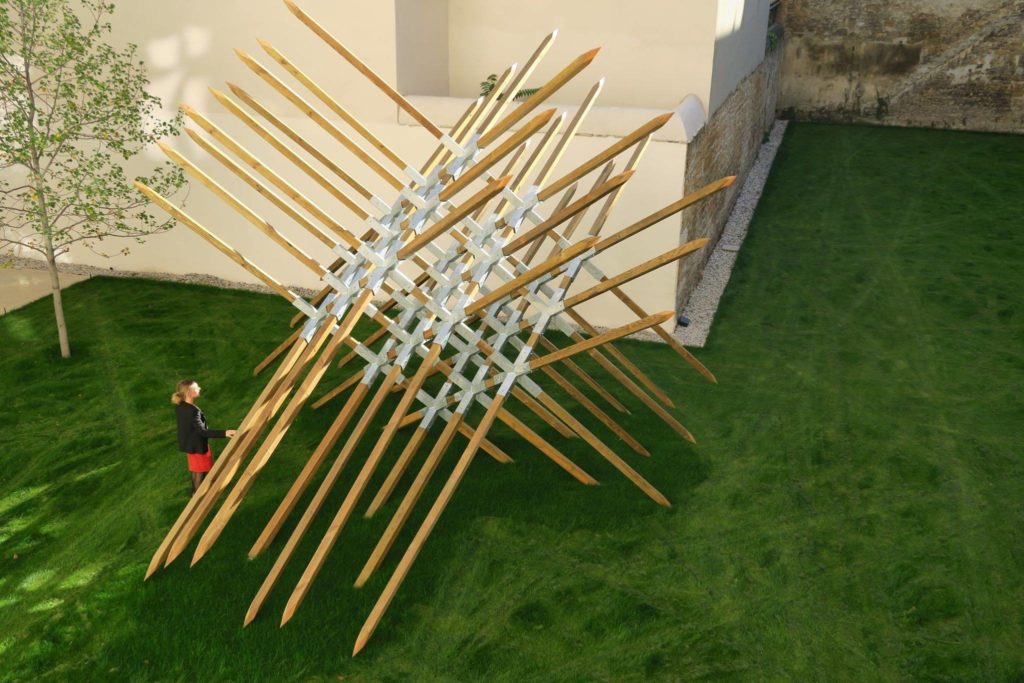 His monumental and frontal sculpture forces the syncretism of materials and vibrates to the rhythm of the environment, in a tension of forces and materials.
More than ever loyal to his principles of mental landscapes and construction games, the artist created for the garden of the Bullukian Foundation works with a complex assembling principle, conducive to contemplation and reflection.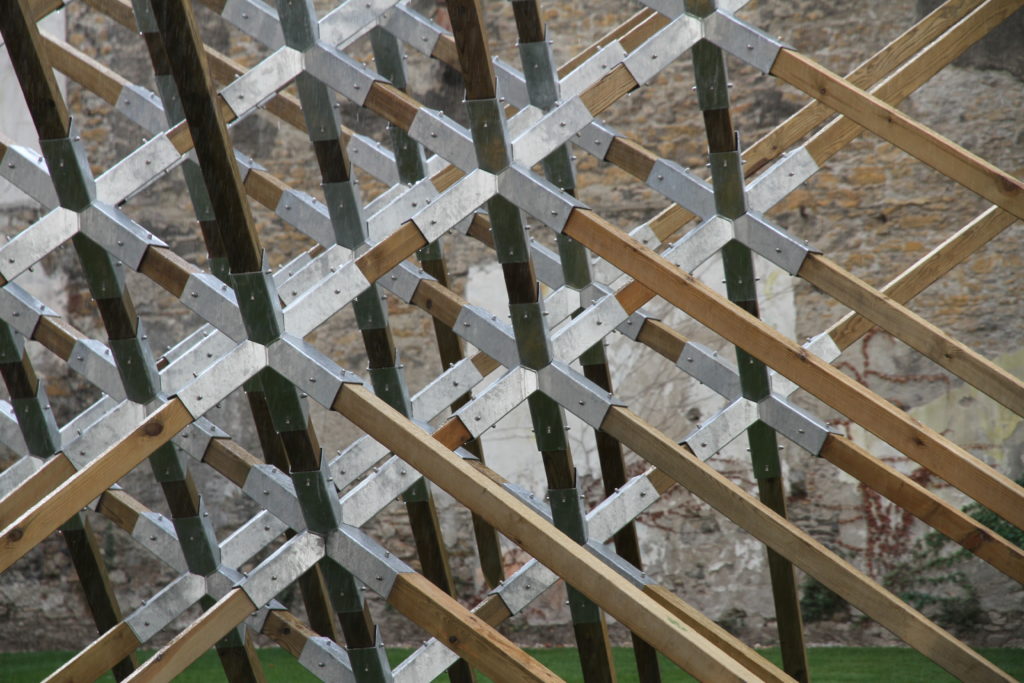 By diverting the construction elements from their original purpose, by assembling them and by exploiting the gap between different scale ratios, the sculptures and installations of Vincent Mauger constitute complex volumetric structures and fragments of the landscape that test our perception of space. They invite both physical and mental movement. The plastic artist seeks to concretize and put in volume through the "mental space", that is to say, in his own words, "the construction of thoughts which are scaffolded in front of a space or a place".
Born in 1976 in Rennes, Vincent Mauger lives and works in Nantes.
He is represented by Galerie Bertrand Grimont in Paris.