Carried out in partnership with Grame, the National Center for Musical Creation, the "Sound and Visual Arts" project invited students from the Saint-Marc Professional High school (Lyon) to explore the links between visual arts and sound creations. The restitution of this transdisciplinary educational project took place on January 24, 2020, with a live performance by the students in the art center of the Bullukian Foundation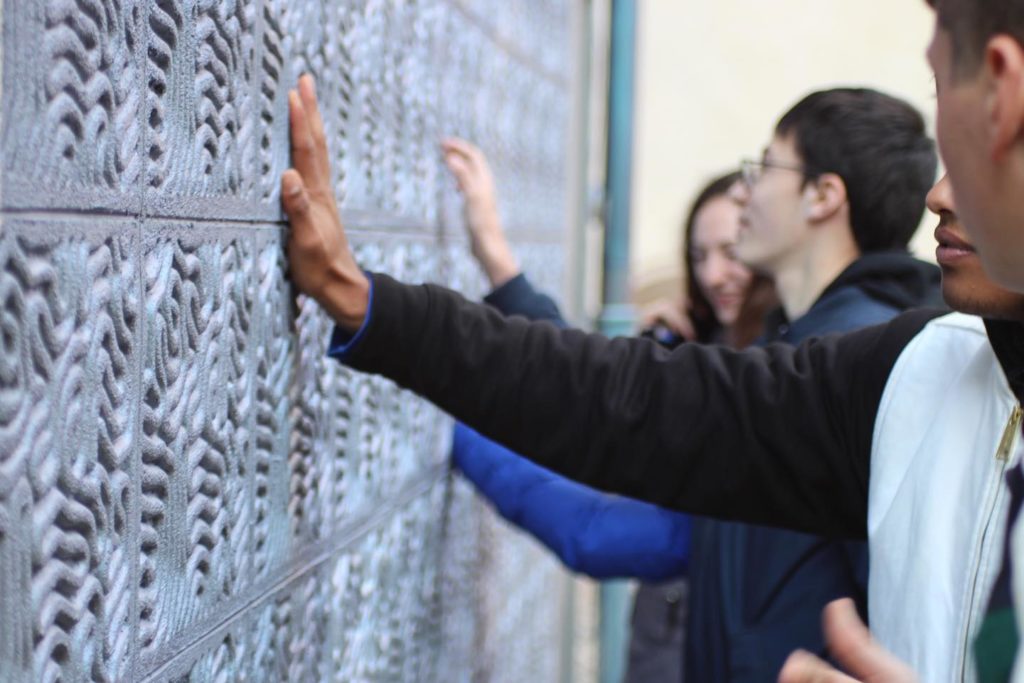 The "Sound and Visual Arts" project proposed to the students of a class of 2nd CAP Sale to develop sound scenes inspired by the works of Andrea Mastrovito and Jérémy Gobé presented by the Bullukian Foundation, as part of the 15th Biennial of Contemporary Art in Lyon.
Helped by two GRAME intervening musicians (Roland Merlinc and Marc Wolf), two mediators from the Bullukian Foundation and their teachers, the students were led, during a cycle of visits and workshops, to questioning their perception of the artwork to then restore it in the form of sound productions.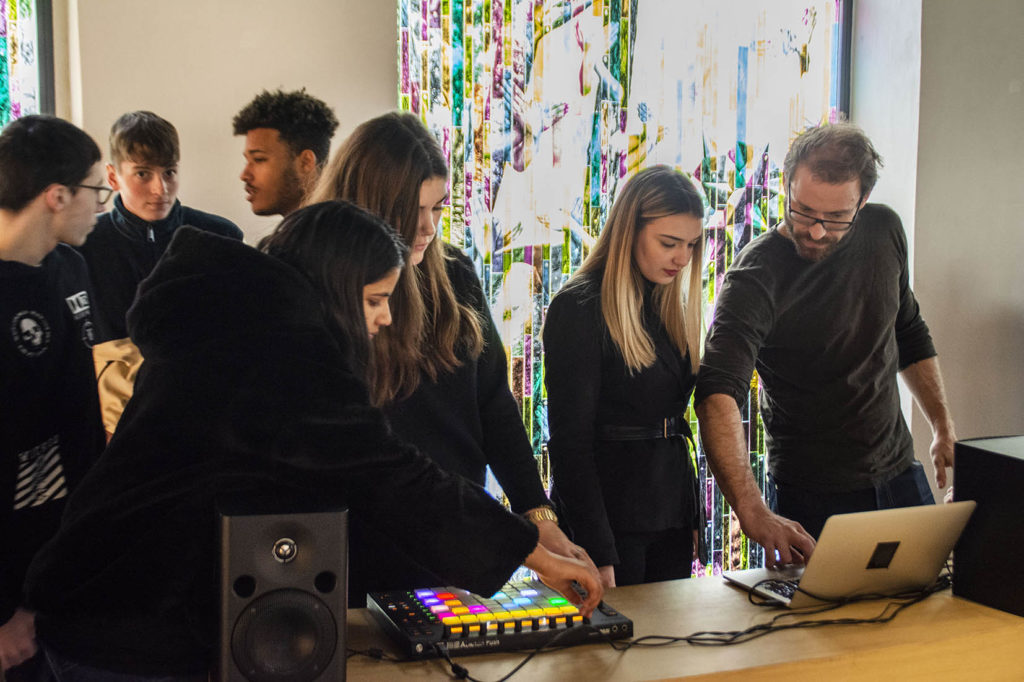 From sampling sounds in their environment to producing soundtracks using specific software, the students were thus placed at the heart of the creative process, in a common discovery of contemporary visual and sound practices.
At the end of this experience, the students shared several sound sequences from their visit experience to become themselves the messengers of a new look and a new listening.