The "Utopia House" project follows an order-workshop given to the artist Jan Kopp by the Kunsthalle Mulhouse in 2016 around the renovation of the student hall of the Lycée St Joseph de Cluny, in Alsace. Beyond this order, Jan Kopp has chosen to widen his study to the question of housing, to reflect on the problem of emergency accommodation, the housing crisis, the needs of alternative architectures.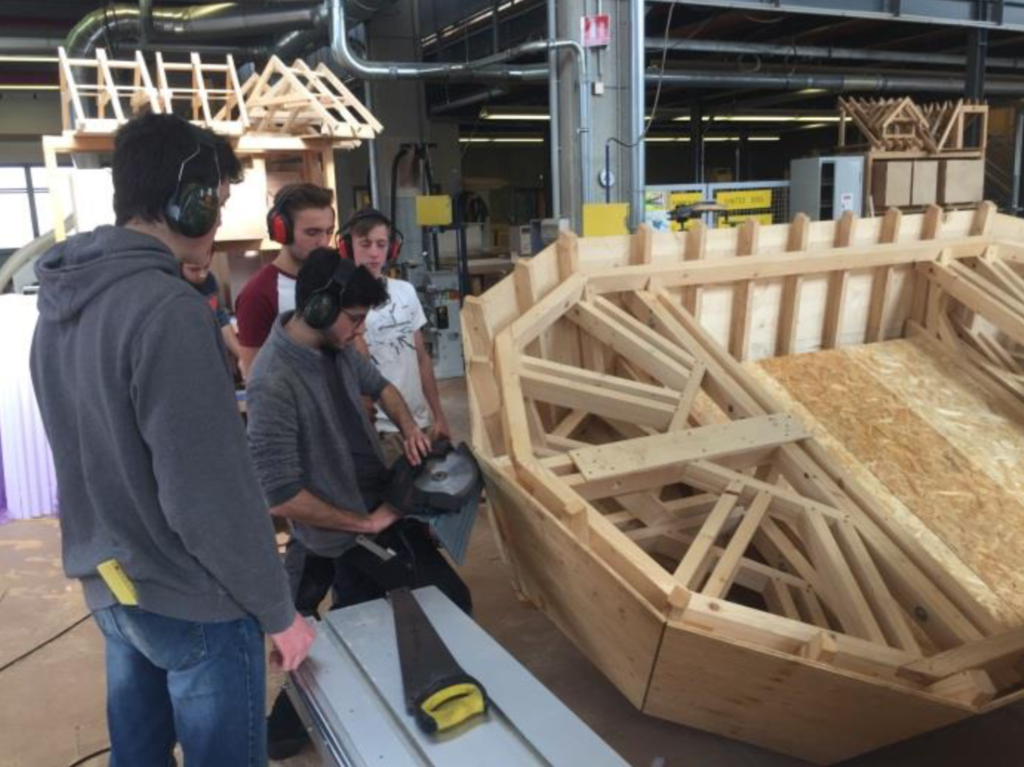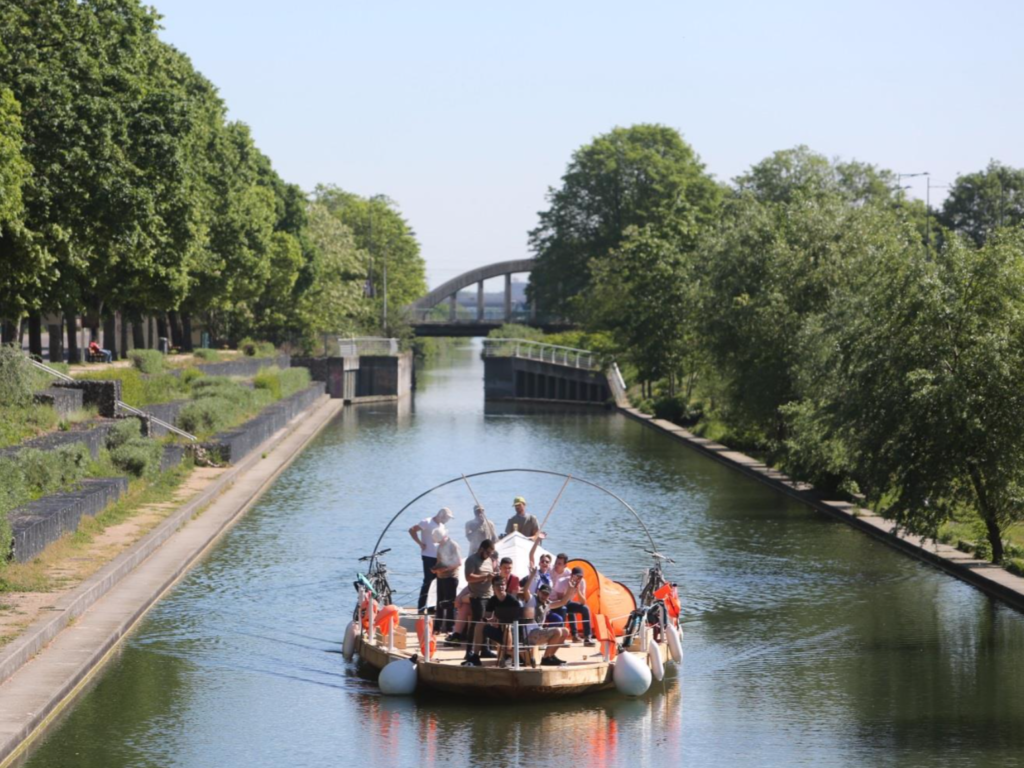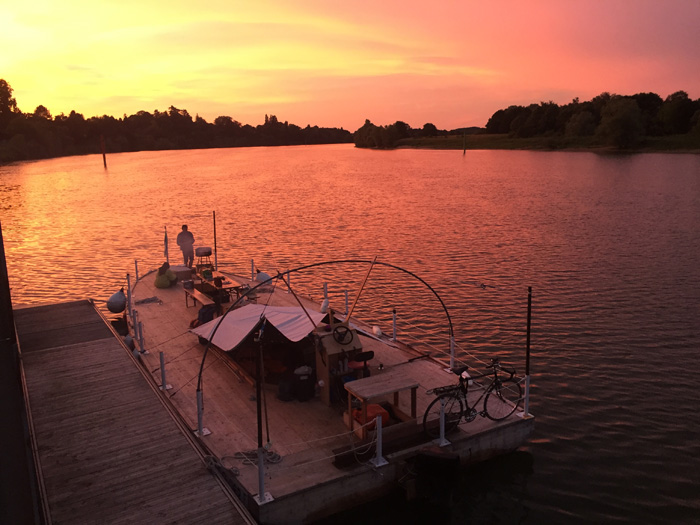 The research and experiments that the students carry out during workshops come to feed "Utopia House", a work capable of navigating on the water in the presence of the students. Thanks to the collaboration of many regional players, an extraordinary adventure was born: that of connecting the waterways connecting Mulhouse to Lyon with this installation.
Born in 1970 in Frankfurt (Germany), Jan Kopp lives and works in Lyon.