23rd January – 15th march 2014
Curator : Fanny Robin
The exhibition La convergence des atomes is at the heart of the research that drives the artist Julie Legrand in her work: confrontation, exploration of intimacy, tension through games of fragile balances, the fusion of improbable elements, with the same daring and energy that underlies his entire creative process, whether it be sculptures or installations.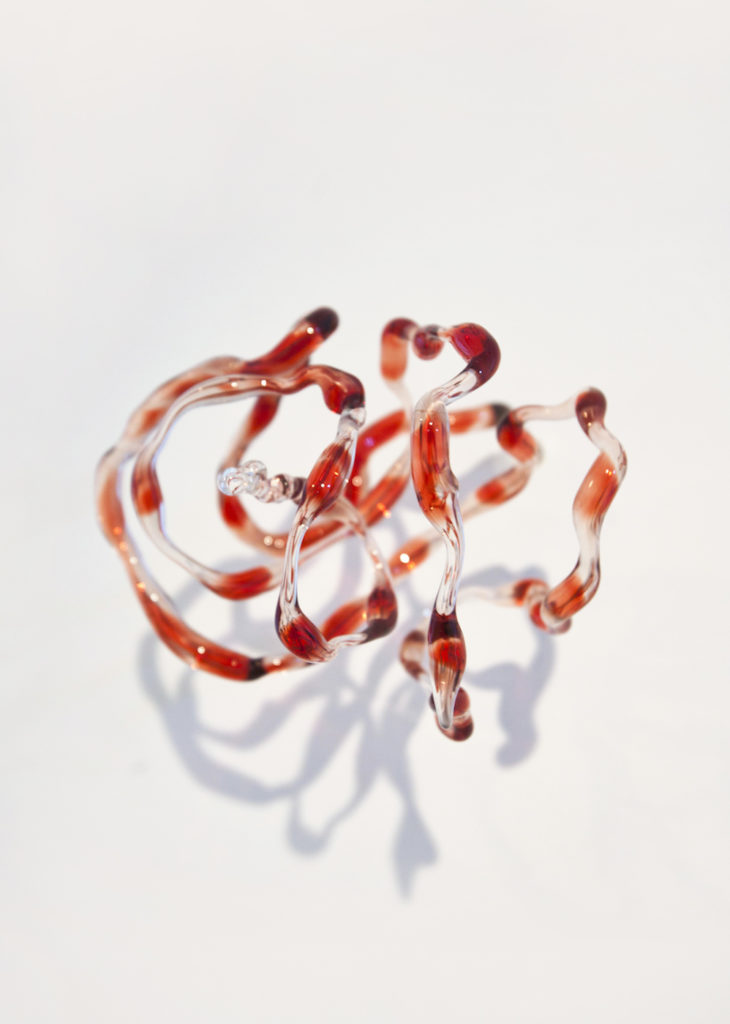 The artist presents her latest hybrid sculptures to the Bullukian Foundation, where she explores with great freedom the texture of the thread, dares the atypical marriage of glass and sponge, confronts different energies. With the alliance of fragile and raw materials, Julie Legrand addresses the themes of fertility, life, death, the internal movement of the body and these flows.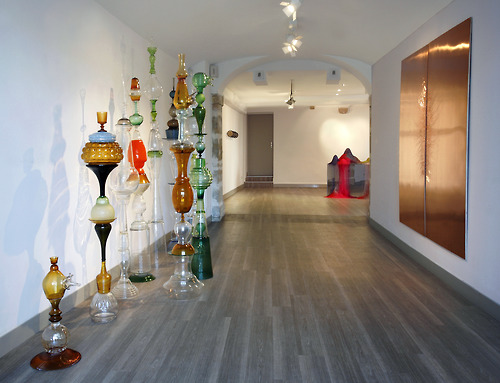 Born in 1973 in Suresnes, Julie Legrand lives and works in Paris.