9th February – 24th March 2012
For the first time in France, Swiss artist Sophie Guyot presents in the garden of the Bullukian Foundation a vast poetic installation composed of 45 luminous cocoons in bluish light. These organic shapes radiate an icy halo around them, evoking a life in the making.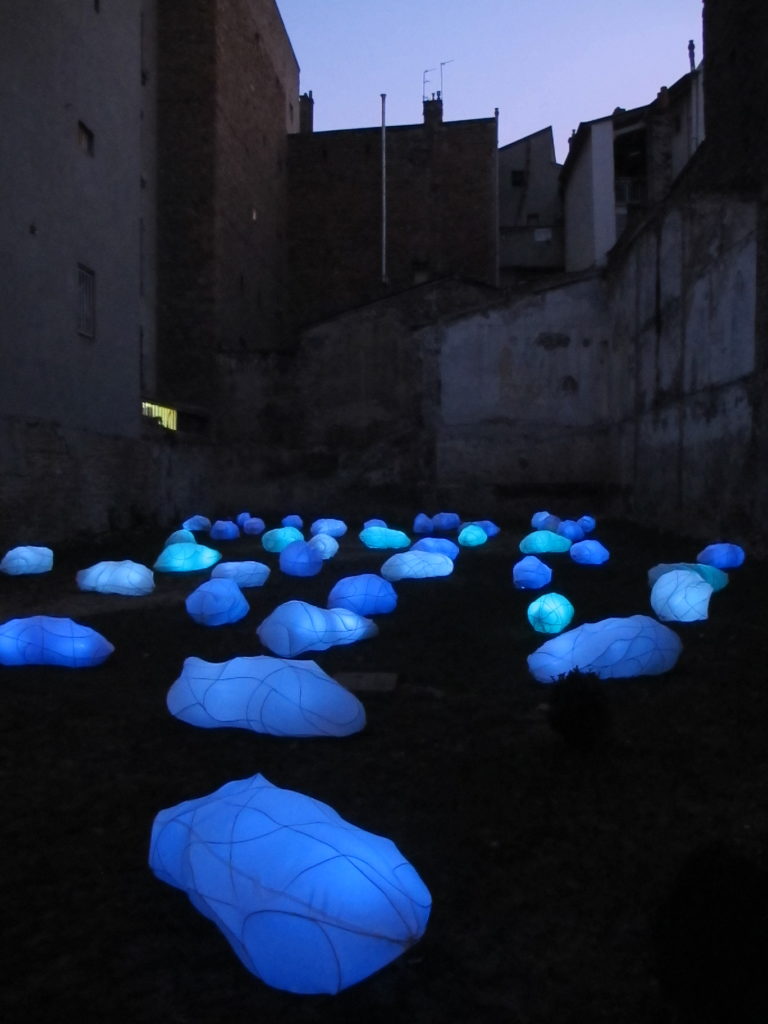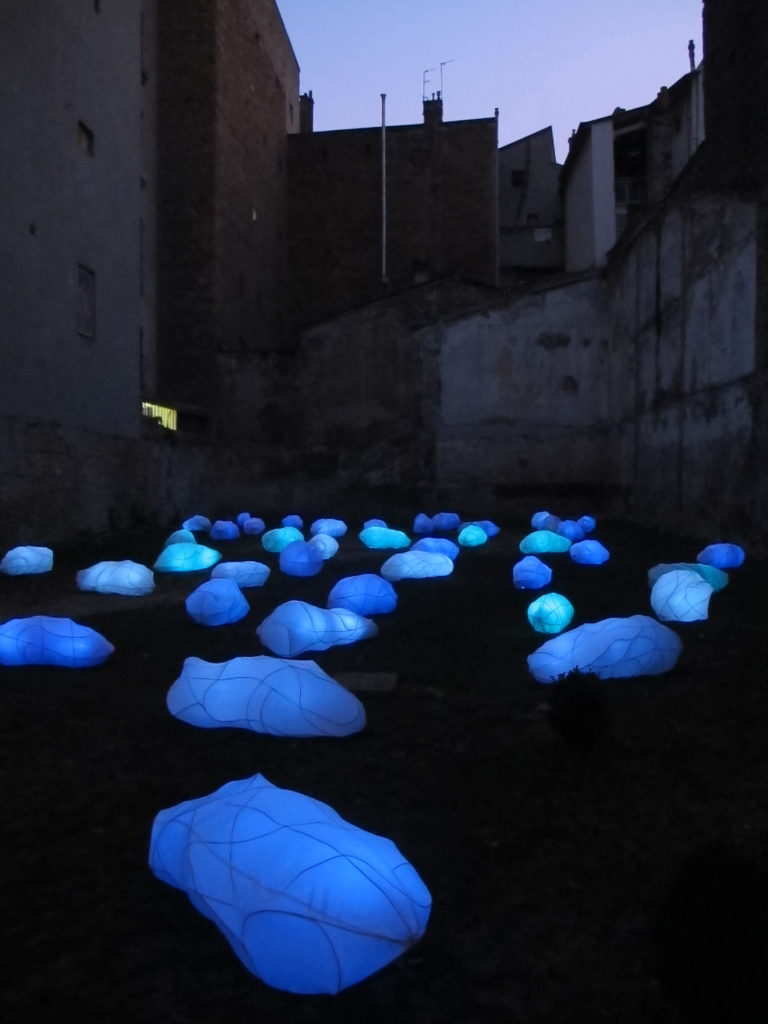 While following her desire to limit light to delimited and closed spaces, the artist Sophie Guyot transforms this material and brings it close to the viewer. Whether large-scale or smaller-scale projects, his work examines the unwavering relationship between humans and their biotope, a fraternal wink to nature and a metaphor for the human condition.