5th – 8th December 2019
In partnership with Mirage Festival and Confluence Institute
As part of the Festival of Lights 2018, the Bullukian Foundation is hosting two original projects. On the courtyard side, a place dedicated to emergence, a light installation created by a student from the Confluence Institute school of architecture takes place. We discover large petals of moulded, deformed, multiplied plexiglass which float and undulate above the visitors. On the garden side, the Encor Studio collective is being honoured with an independent project, combining architecture and light where light waves and sound vibrations disturb the tranquillity of the virgin and reflective surface of an aquatic basin.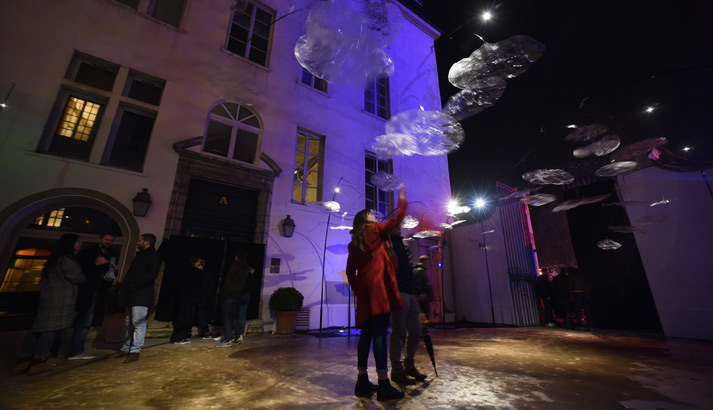 POLYFOLIES – Project by the Confluence Institute School.
After passing through the foundation portal, the courtyard lights up with Polyfolies. Large plexiglass petals float and dilute the light. Moving, the reflections of the petals vibrate and undulate on the ground and the facades. This mysterious atmosphere envelops us and makes our own shadows interact with the oscillations of light.
Artist: Meriem Benkirane.
Production: Confluence Institute and Bullukian Foundation, with the support of the iGuzzini lighting community.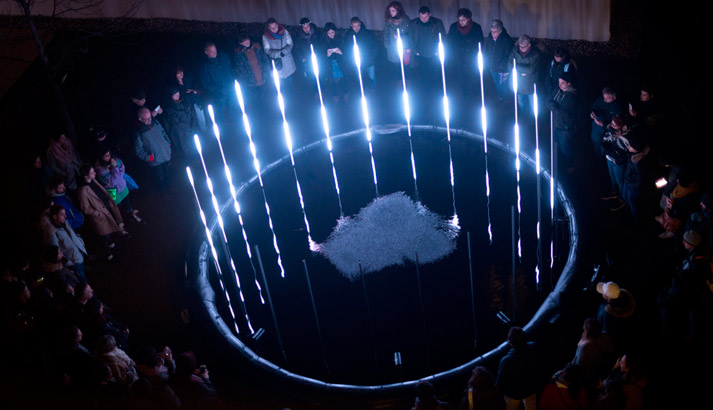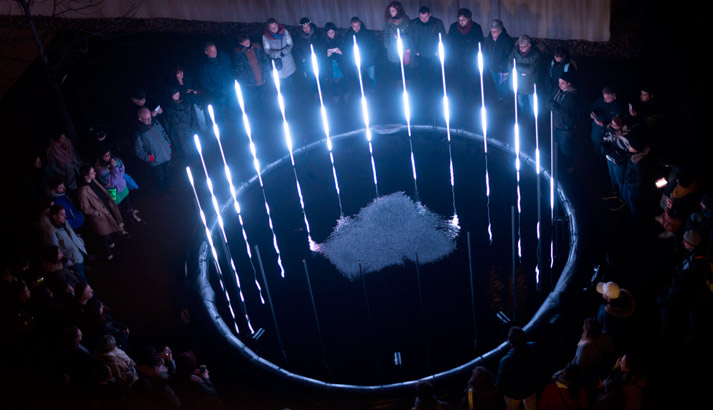 FRONTIER – Encor Studio collective project
Light waves and sound vibrations disturb the tranquility of the pristine, reflective surface of an aquatic pool. The evolving scenario plays on the distortion of reality to offer, with each new loop, a unique representation. An immersive audiovisual installation where light, water, waves and… the public echo each other for a sound and visual journey.
Artists: Encor Studio.
Production: Mirage Festival, with the support of the General Consulate of Switzerland in Lyon; Canton of Neuchâtel; Pro Helvetia; Case à Chocs Neuchâtel